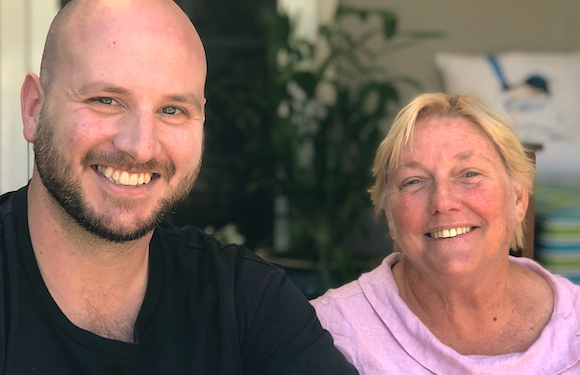 This post is currently being updated.
Sabrina Hahn and Jamie Burnett will be recording a live episode of Sabrina's Dirty Deeds podcast at the Online Kalamunda Garden Festival!!! 10:30am Saturday May 16th.
Sabrina's Dirty Deeds is the gardening podcast that combines practical advice and expert knowledge with good times and wheelbarrows of fun!
Sabrina Hahn is Western Australia's most popular horticulturalist and master gardener, with over 25 years inspiring green (and not so green) thumbs through her shows on ABC Radio and articles in The West Australian Newspaper. Sab believes a garden should be a haven, a refuge, sustainable, manageable, affordable and above all enjoyable for its owners.
Jamie Burnett is a journalist and broadcaster and although he's the first to admit that he's not great in the garden, he loves nothing more than a good laugh. Together, he and Sabrina make a great team who educate and entertain. 
Sabrina's Dirty Deeds is an informative gardening chat featuring specialist guests who are passionate about making a positive impact for a better world. You will hear from some of Australia's best known horticulturalists, ecologists and innovative gardeners, along with the usual banter and humour you associate with Sabrina.